Exporter of famous brands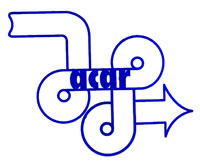 Exporter of famous brands
Acar Ram has been dealing in automotive spare parts since 1977, acting in import and export, specializing in high quality products .
Our wide range includes Cars, Trucks, Buses, Tractors & Working machines, Classic Cars and Tuning parts (for modern and for classic cars).
We supply Genuine, OES and aftermarket spare parts. We take care of following all logistic operations from our headquarters in Milan (Settimo Milanese) . We can handle triangular operations as well as direct supply and groupage (mixed orders), giving our customers either flexibility and cost-efficiency advantages.
We pride ourselves on offerring high quality spares, at a price that customers can afford, not forgiving our ethics and transparent business principles.